Background: Stock 1996 7.5L/ E4OD (w/ Punisher VB) combo swapped in a short bed F100 with crown vic front end. 9" diff 4.30 gears. Currently runs and drives fine. I love having overdrive. Fun truck to drive, but like all projects, I am going to upgrade it somewhat.
It has a SD48E computer ALT0 code.
The stock 460 short block will be going away. In it's place will be a 552" short block I have along with either a single HT60 turbo or a couple of GT45's.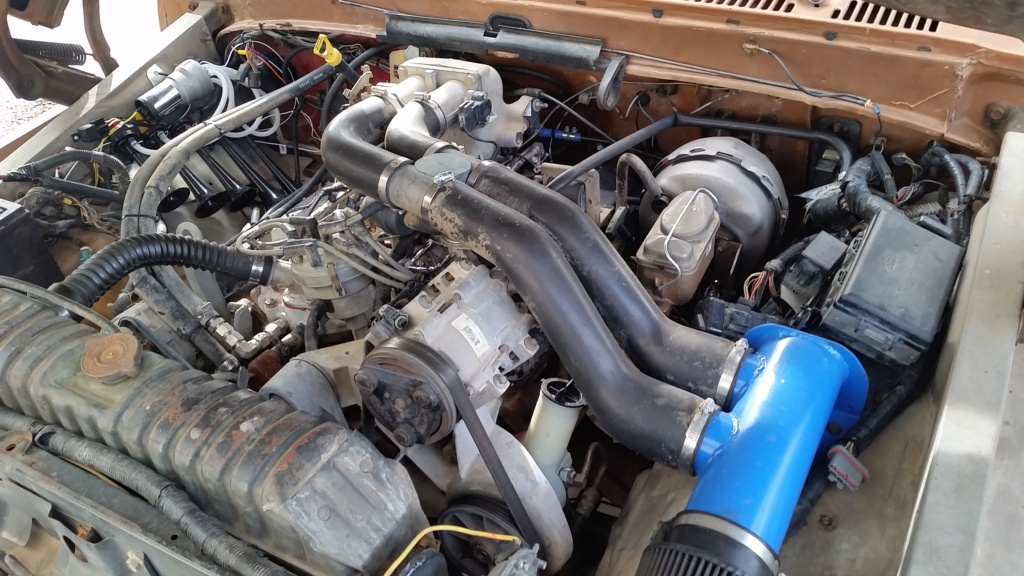 Now for the advice part.
A. Stick with the current EEC-IV and tune the engine and trans with a Tweecer or QH and hope it plays nice with forced induction. (10-11 psi projected)
B. Buy a standalone E4OD controller, and use the Megasquirt (v2.2 board xtra code loaded) I already have. I was previously using it on with the 552 for distributorless ignition control only. Worked fantastic.
The $$$ outlay for either option is about the same. I have been messing with MS for quite a few years and like that I have the ability to tune it with my phone. Still, tuning the stock stuff intrigues me.